Nov. 2015 Election Results
Voters Continue Legacy of Supporting Transit at the Polls
November 5, 2015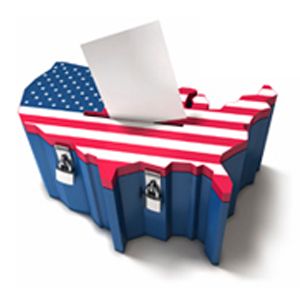 On November 3rd, voters nationwide considered 16 ballot measures for transit. Eleven of those measures passed and two remain too close to call.
In Utah, six counties voted on Proposition 1, a quarter-cent sales tax on everything but food, to raise funds for the Utah Transit Authority (UTA) and other road and infrastructure projects. Forty percent of additional revenue from the tax would go to UTA in counties that approved the measure. Three counties approved Proposition 1: Davis County (55.6%-44.4%), Weber County (57% -43%), and Tooele County (51.3%-48.7%). In Box Elder County and Utah County, voters rejected the measure 38.4%-61.6% and 42.7%-57.3% respectively. While initial reports showed the measure failing marginally in Salt Lake County as well, the results were deemed too close to call. Details of the outcome in Salt Lake County should be released November 17th.
Two measures in Colorado to raise the sales tax for transit succeeded in passing. In Winter Park, a measure to raise the sales tax by two percent passed 58.6%-41.4%, while in Fraser, a one percent sales tax increase for transit passed 67.9%-32.1%. Also in Colorado, the town of Breckenridge approved a 4.5% tax on non-season pass lift tickets to fund transit and parking improvements. The measure passed overwhelmingly, with 83.2% voting in favor and only 16.8% opposing it.
Similarly, three measures in Michigan saw success at the polls on November 3rd. Delta County sought a five-year renewal of a 0.6-mill property tax to fund Delta Area Transit Authority (DATA) operations. This measure passed 71.5%-28.5%. In Scio Township, voters passed a 10-year property tax of up to 0.36 mills to expand Ann Arbor Area Transportation Authority (AAATA) service to the township by a margin of 66.9%-33.1%. Finally, residents of Flint, MI approved a 0.6-mill property tax renewal through 2021 to fund services provided by the Mass Transportation Authority (MTA). The measure passed by a margin of 72%-28%.
Washington had two transit measures on the ballot as well. In Seattle, the Move Seattle initiative, an extension of the Bridging the Gap initiative originally passed in 2006, included a property tax to fund transit, road, and infrastructure projects. This measure passed 56.5%-43.5%. A measure in Snohomish County to raise the sales tax by 0.3% to fund the local Community Transit is still too close to call, although early indications show voters slightly favoring the measure. Official results should be released later in November.
In Maine, voters approved a statewide $85 million bond package 73%-27%. $68 million will go toward road improvements, while $17 million will go to transit and infrastructure projects.
The final election on November 3rd took place in Salem, Oregon, where voters were asked about a 0.21% payroll tax to extend local bus service into the evenings and on weekends. The measure faced vocal opposition from the local chamber of commerce and the local hospital, the area's largest employer, and ultimately failed by a margin of 41.8%-58.2%.
Overall, there were 34 transit ballot measures across the country this year. At present, 23 of these measures were wins, nine were losses, and two remain too close to call. Be sure to check back for final results in Salt Lake County and Snohomish County. You can also find more information on individual elections here. Additionally, don't miss our 2015 Transit Election Trends webinar on November 10th at 2pm EST, where we will review in more detail how transportation ballot measures fared this election season and discuss how communities are using ballot measures to improve their transportation systems nationwide.
(Note: Percentages are based on unofficial election results and are subject to change.)
Upcoming Events
For more information and context on the 2015 elections, join our 2015 Election Trends webinar on November 10th at 2pm EST!
2015 Election Information
To learn more about the measures on the ballot in 2015 and years past, check out our Elections page!