News & Media
« Back to Newsletters
Newsletters
CFTE Express Vol.13, No.4
July 13, 2015
In This Issue …
Vancouver Voters Strike Down 0.5% Sales Tax Increase
Race Recaps: Success in East Tough Losses Out West
Phoenix to Vote in August on Expanding Transit
Seattle's Sound Transit 3 Approved for 2016 Ballot
TIC 2015 Presentations Available Online
APTA 2015 Sustainability & Public Transportation Workshop
Vancouver Voters Strike Down 0.5% Sales Tax Increase
Residents in Metro Vancouver, British Columbia, struck down an initiative at the end of May, which aimed to introduce a 0.5 cent sales tax in support of local transit projects. The results of the mail-in election were announced on July 2nd, and the measure failed by a margin of 62 percent-38 percent. This "no" vote could affect future transit initiatives in Canada; other cities such as Edmonton, have talked about similar initiatives. Many communities will be looking to understand the implications of the loss in Vancouver.
Had it passed, Vancouver's increased sales tax measure would have raised $2.5 billion over the next 10 years to help fund expansion and development projects throughout the metro area. The Vancouver Mayors' Council, which initially proposed the tax, has said it will still push for regional transit improvements, but without an alternative source of funding, the region can expect cuts in service.
While the loss in Vancouver is a setback, it does not mean similar initiatives elsewhere (or even other measures down the road in Vancouver) are doomed to fail. For instance, an initial campaign in St. Louis, MO, in 2008 aimed to raise the sales tax by a half cent for the regional public transportation agency. This measure was ultimately defeated. Two years later, however, transit advocates in St. Louis succeeded in passing the same half-cent sales tax increase.
Race Recaps: Success in East, Tough Losses out West
Late May and early June saw several races across the country. On May 19th, the town of Bourne, MA, voted in favor of petitioning the state legislature to be included in the Massachusetts Bay Transportation Authority (MBTA) service area. Inclusion in the MBTA service area could result in the construction of a commuter rail station in Buzzard's Bay. The ballot measure passed by a margin of 56 percent-44 percent.
Meanwhile, that same day, voters in Columbia County, OR, considered raising the Natural Resource Depletion Fee paid by mining companies to support local transportation projects. This measure would increase the fee by 35 cents per ton, with 25 cents allocated for the county's transit agency and the rest going to road improvement projects. Mining companies in the region opposed the measure and mounted a small "No" campaign. Ultimately, the measure failed narrowly by a margin of 49 percent-52 percent.
Two northern California municipalities had transit-related ballot measures go to a vote on June 2nd. In the city of Sacramento, the ballot measure dealt with financing for the city's proposed streetcar project. The streetcar measure, which failed to meet the necessary two-thirds majority to pass, would have created a transit financing district that required property owners near the rail line to pay a total of $30 million toward initial start-up costs for the project. Proponents of the measure have said they are now seeking alternate funding sources.
The other transit measure on the ballot in California was in Sonoma County. The referendum aimed to invest in infrastructure and road improvements through a quarter-cent sales tax increase for five years. Unfortunately, this measure was also defeated, with only 37.3 percent voting in favor and 62.7 percent voting against.
Phoenix to Vote in August on Expanding Transit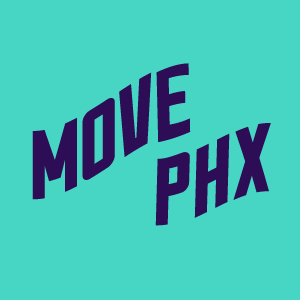 Phoenix is often cited as a leader in the use of voter-approved referenda to provide dedicated funding for transit based on their success in 2000. With the light rail system in the area achieving success and demand for new service increasing, Phoenix is headed back to the ballot box for transportation funding. City residents will consider a ballot measure to increase the current sales tax from 0.4 percent to 0.7 percent to generate $17.3 billion over 35 years for a proposed $31.7 billion transportation plan. In 2000, voters approved the 0.4-percent sales tax currently by a margin of 65 percent to 35 percent. The revenue from the additional tax increase would go toward expanding light rail and bus service, as well as to road improvement projects throughout the city.
The proposed tax increase would allow the city's light rail system to triple by 2050. Proponents of the plan assert that expanded light rail will draw more businesses to Phoenix, boosting employment and economic development for the city. The success of Phoenix's initial light rail project, which began with the approved sales tax increase in 2000, supports their argument. The initial investment of $1.4 billion for that project precipitated $7 billion in economic development around the light rail line. Furthermore, under the proposed increase, mass transit would no longer require funds from the city's general fund, freeing up money for other city priorities. The City Council has earmarked the potential general fund savings to be redirected to Phoenix's law enforcement, which may motivate voters who traditionally do not support transit. If passed, the measure will be a significant win for transit in the Southwest and serve as a template for other cities in the region.
Seattle's Sound Transit 3 Approved for 2016 Ballot
In early July, state lawmakers gave Seattle's regional transportation authority, Sound Transit, permission to send a combined sales tax, car-tab tax, and property tax increase to the ballot in 2016. If approved, this tax increase would raise $15 billion over the next 15 years for the Sound Transit 3 program. This program aims to gather public input and develop a plan to expand light rail and bus service in metro Seattle. In 2008, voters in Seattle approved a sales tax increase, allowing Sound Transit to move forward on a project to add 34 additional miles of light rail and expand bus service in the area. Sound Transit 3 is an important measure to watch, and we'll be sure to keep you updated on developments unfold.
TIC 2015 Presentations Available Online!
We hope you enjoyed the 2015 Transit Initiatives and Communities Conference as much as we did. If you missed any sessions or are looking for PowerPoint slides and other materials, you can find the link to download them here.
Stay tuned for audio recordings of some of the sessions as well!
APTA 2015 Sustainability & Public Transportation Workshop
August 2-4, 2015
The Nines Portland
525 SW Morrison Street
Portland, OR
About This Workshop: Features cutting-edge speakers and breakout groups presenting environmental/energy efficient, economically sound, and socially responsible developments and practices to advance public transportation's role in sustainability.
Who should attend: General Managers and senior staff likely to implement sustainability in transit agencies, suppliers, consultants, and others supportive of public transportation's role in sustainability.